62 WHEN Radio
60's Radio & TV - Syracuse and Central New York
Mike Leiderman - WHEN TV News Anchor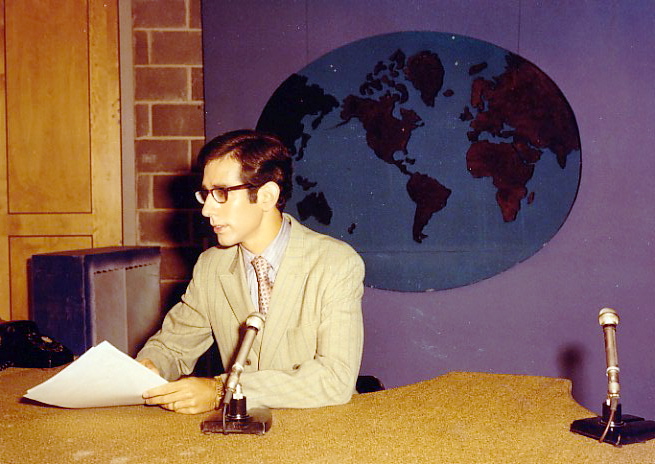 When Meredith owned both WHEN Radio and TV and studios were together at 980 James, newsmen covered both station's news needs, working both behind the mic and in front of the camera. In this 1970 shot in the studios of WHEN-TV, newsman Mike Leiderman does a newscast from a rather spartan looking studio, especially by today's standards. After leaving Syracuse, Mike went on to work many years in Chicago.

Mike's take on this pic. "Here's a photo from 1970 or so -- the new remote studio cameras were just installed as an experiment at the WHEN-TV studios. I would do the cut-ins at 8:55 and 9:55 after the morning radio news gig. The TD ran the cameras from the control room and they were pre-set to a few shots apiece. Very spooky, very lonely but it was the wave of the future -- 40 years later! At least once they went nuts and started doing 360s during the live newscast -- Art Goodwin was on the air when that happened and he'd wave each time the camera passed by! (Ah yes, Art - always composed and conservative; later became the news director after Bob Spearman left -- not a good move for either guy). I hope this contributes to the WHEN-WTVH lore."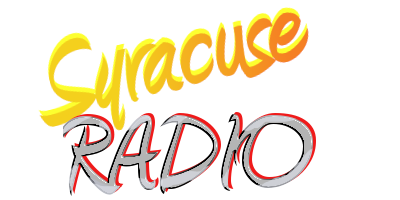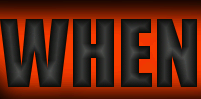 ---